Even though home sales in the Las Vegas Valley slowed down due to Covid-19, real estate transactions have rebounded. Many of our inquiries are from people who want to move out of California for so many reasons. In addition, many companies are seeing increased productivity from their employees working from home which means they can work from anywhere. Even Google has stated thousands or workers will be working from home through 2021.
Southern Nevada homebuilders signed nearly 1,230 sales contracts in June, the most since February, and reported 208 sales cancellations, down almost 43 percent from May, according to figures from Las Vegas housing tracker Andrew Smith, president of Home Builders Research.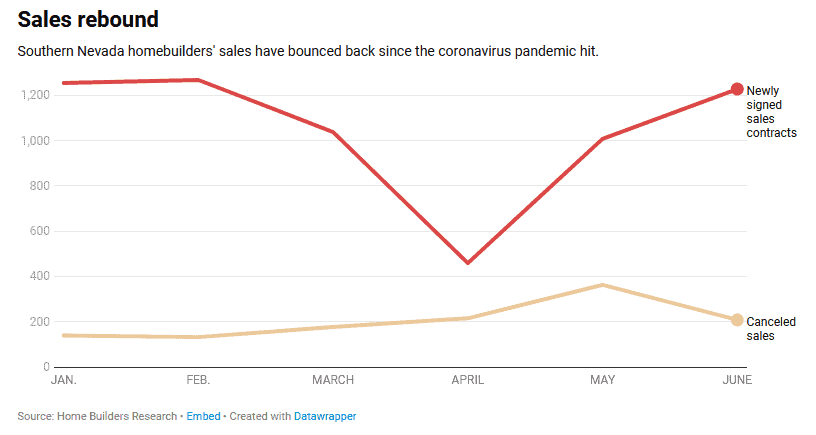 On the resale market, single-family homes traded for a median price of $325,000 last month, an all-time high, and buyers picked up more than 2,460 houses, up nearly 45 percent from May, trade association Las Vegas Realtors reported.
Lowest mortgage rates in years. A low inventory. Best time to buy or sell a house.